Jerry Fogg Piece Acquired
We were glad to help sponsor artist Jerry Fogg's recent showing at First Bank & Trust Gallery at Dakota State University. Part of that agreement included our purchase of an original piece from Jerry, which will be placed on loan to the Madison Public Library in the coming weeks ahead, yet another way we're celebrating our 50th Anniversary.
"New Moon In Dakota Territory"
2016
Fogg Loan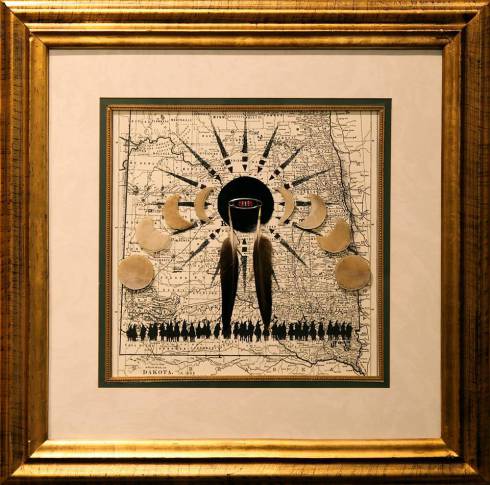 In the territory called Dakota settled the Oyate humans who formed the three clans of Dakota, Lakota and Nakota of the plains. Living peacefully in their own time, they celebrated by the darkness of the new moon and its cycle's non-appearance in the heavens.
This 1886 Dakota Territory map shows the area which was vastly settled by whites, forcing the new moon celebrations to become just a dark period of time for these Oyate humans.
With time and science came the understanding of the moon's recurring cycles. Now we look to the stars for new cultural practices.